Sale

Zoom the image with the mouse
Women's Smart Watch Heart Rate Bracelet
Why spend hundreds of dollars when you can get the same quality and functionality for 1/5 the price? Introducing the Ultimate Women's WaterProof Smart Watch!

With it incredible design and features you can now stay connected straight from your WaterProof SmartWatch.
Answer phone calls, messages, listen to your favorite music, take pictures and videos, keep track on your fitness goals, and so much more.

With top of the line touch screen you can scroll thorough your apps, and the unique G-sensor will make sure you don't need to lift a finger when you don't need to.
And that's not all, now you can even answer your important phone calls from the shower because this SmartWatch is 100% waterproof. 

So stop spending your money on expensive brands when you can get the same for a fraction of the price.
* 1.22inch TFT 240*240 Rounded Tempered Glass Screen 
* Lightweight aluminum body
* Hardware platform: NORDIC NRF52832
* Built-in 120mAh battery
* IP67 Waterproof(Life Waterproof, it does not support swimming or shower)
* Blood pressure and heart rate monitor
* Push Notifications,  Reminders, Call, Twitter, Facebook, Instagram, Skype, Whatsapp, Wechat etc.
* Pedometer, Distance, Calorie Tracker
* Lift wrist to light up screen
* Support iOS 9.0 version above and Android 4.4 version above
* More functions: Sleep monitor,Heart rate monitor, Movement Monitor (steps,distance,calories), Pedometer, Message sync, Incoming call, Alarm clock,vibration
*Firmware language: Chinese, English, Korean, German, Spanish, Japanese, French, Italian, Russian, Portuguese, Arabic
*App language:
Chinese, English, Korean, German, Spanish, Japanese, French, Italian, Russian, Portuguese, Arabic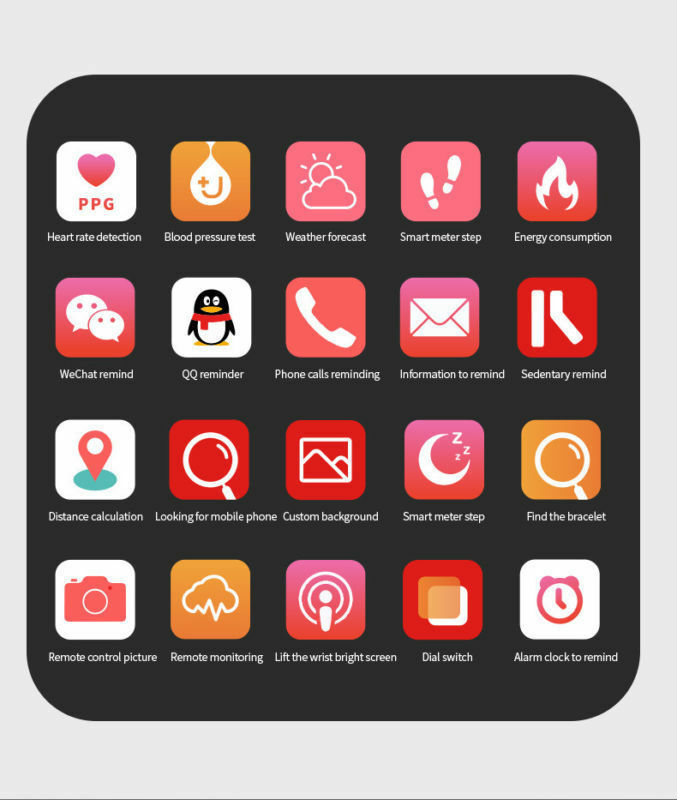 We partner with suppliers that have limited quantities of overstock that they want to sell as quick as possible. We provide our customers with the best deals for any given product. We cannot guarantee that we will ever get more inventory for that given product, so we suggest acting quick to avoid missing out on our best deals! These deals are not available anywhere else! Our deals end every night at midnight and refresh everyday so you know that you are getting the best deals and they are in stock! Our ship times range from 3-10 business days and you will be given a tracking number via email the moment it ships from our supplier.